Du vælger selv, hvor meget du vil støtte med til 56499
Registreringsnummer: 9337
Kontonummer: 001502301
IBAN: DK9293370001502301
SWIFT: JUTBDK21
Bemærk: Donationer i indisk valuta
Kontoens navn: LittleBigHelp India Trust.
Kontonr.: 914010034801160
Bank: Axis Bank Ltd
Afdeling: Sarat Bose Road, Kolkata IFSC Code: UTIB0000411
Kontotype: Opsparingskonto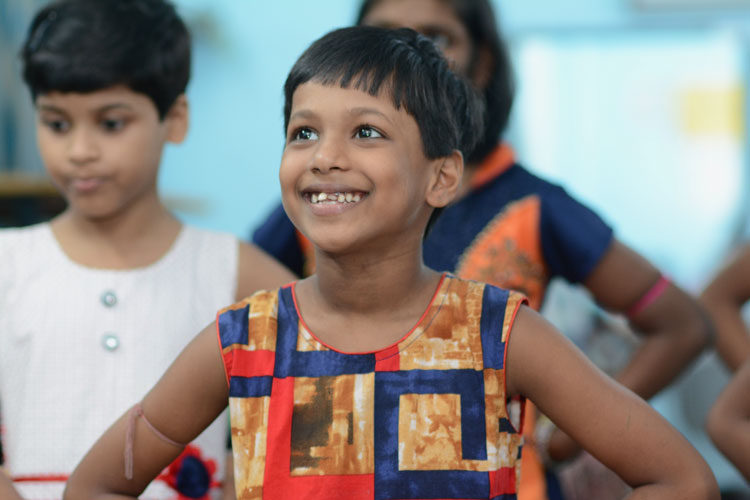 Du kan hjælpe os
med at gøre en forskel
Virksomheder kan støtte op om LittleBigHelps arbejde på flere forskellige måder. Alle bidrag gør en forskel og vil blive brugt til at give udsatte voksne og børn i Indien en bedre fremtid. Vores projekter har fokus på at give individer, familier og lokalsamfund redskaber, de kan bruge til at bryde med fattigdommens greb. 
Når du støtter vores arbejde, støtter du også FNs verdensmål.
Du kan læse mere om, hvilke af de 17 verdensmål vi støtter her.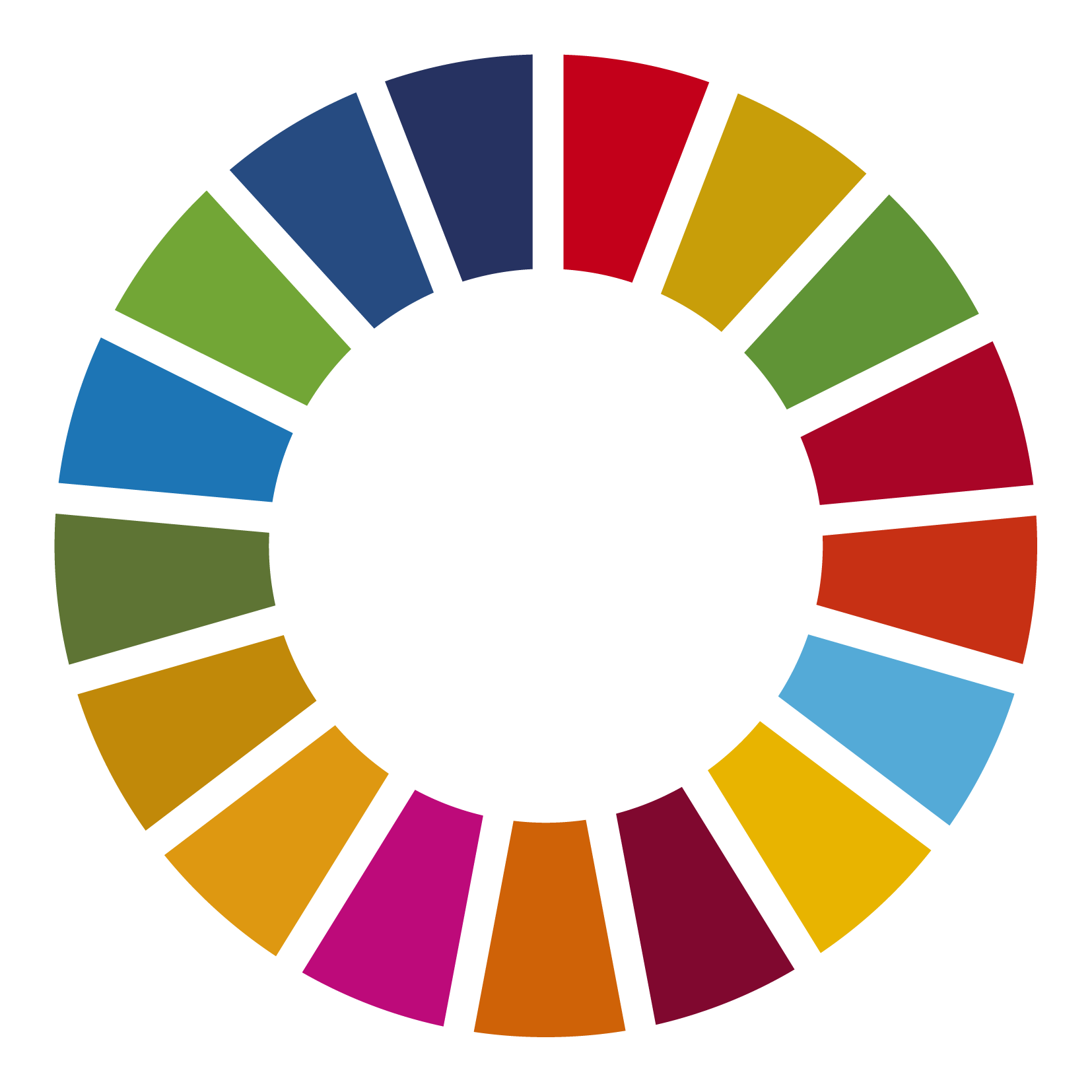 For at blive erhvervspartner skal man donere et årligt minimumsbeløb på DKK 30.000 eller levere en ydelse af tilsvarende værdi, fx i forbindelse med en af vores fundraising events.
Man kan også vælge at indgå et længerevarende partnerskab, hvor man støtter et specifikt projekt, der passer til ens virksomhedsprofil eller CSR-strategi. Hvis du vil høre mere om de forskellige muligheder, så kontakt vores stifter Lisbeth Johansen på lj@littlebighelp.com.
Hvad får du?
Et inspirerende foredrag af Lisbeth Johansen, stifter af LittleBigHelp

Jeres virksomhedslogo og udtalelse på vores hjemmeside

Omtale af jeres virksomhed i vores årsrapport

Vores nyhedsbrev, som udkommer fire gange årligt

Mulighed for at besøge vores projekter i Indien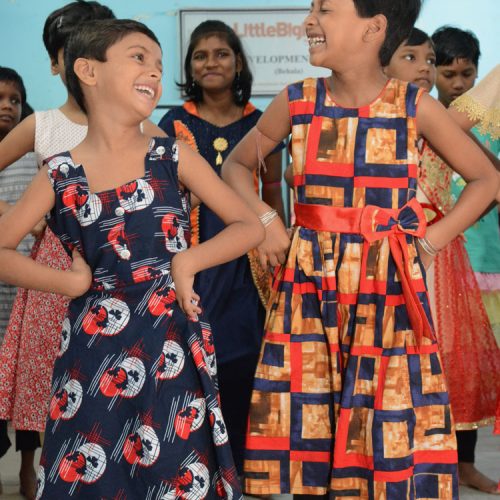 Bliv inspireret af disse eksempler på hvordan virksomheder støtter LittleBigHelps arbejde med udsatte børn og familier i Indien.
Den danske læderproducent dbramante1928 donerer et fastsat beløb til LittleBigHelp for hvert produkt, de sælger i Europa. Det at kunne gøre en forskel ved at hjælpe os har ikke kun værdi mht. branding af produkter, det er også stærkt motiverende for dbramante1928-teamet og for salgsmedarbejderne i butikkerne.
"dbramante1928 støtter LittleBigHelp, fordi vi ønsker at gøre en forskel, hvor vi arbejder. Vi har med vores egne øjne oplevet den ekstreme fattigdom og de mange tusinder af gadebørn, som lever i Kolkata. Og når du først har oplevet det, så kan man ikke gøre andet end at gøre noget, give noget tilbage til samfundet.
Det betyder endnu mere for os at støtte LittleBigHelp, da vi producerer vores produkter i Kolkata, og selvom vi på alle måde forsøger at give de bedste muligheder og rettigheder til vores medarbejdere, vil vi bare gerne give noget tilbage, til det samfund vi arbejder i, og gøre en forskel, især for børnene.
I LittleBigHelp har vi fundet mennesker, som virkelig ønsker at gøre en forskel og er helt igennem fantastiske mennesker, som arbejder utrætteligt for at give så mange børn som muligt et bedre liv gennem uddannelse, beskyttelse og ved at støtte lokalsamfund i slumområder".

Dennis Dress
Ejer, dbramante
www.dbramante1928.com
Siden 2014 har Lind Invest støttet op om vores arbejde med en årlig donation, og har dermed været en vigtig hjælp til etableringen af vores Boys' Home, hvor vi hjælper unge gadedrenge få et bedre liv.
"Lind Invest støtter LittleBigHelp på grund af deres værdifulde indsats, som gavner det individuelle barn både i dag og i fremtiden. LittleBigHelp har udviklet specifikke planer for, hvordan organisationen kan udvikle og udbrede sin indsats, samt for hvordan organisationen sikrer sig, at så mange gadebørn som muligt modtager den fulde, nødvendige hjælp. Hos Lind Invest sætter vi også pris på LittleBigHelps fokus på gennemsigtighed, så sponsorer har mulighed for at se, hvad deres støtte helt specifikt går til.
Et tæt samarbejde med LittleBigHelp har gjort det muligt for Lind Invest at få en bred viden om organisationens arbejde i de forskellige projekter. For os er denne viden især relevant, i forhold til hvordan Lind Invests støtte er konverteret til udviklingsmæssig socialt arbejde for børnene i projektet Boys' Home i Kolkata, hvor Lind Invests støtte er målrettet opstarten af og arbejdet med hjemmet for drengene".
Henrik Lind
CEO, Lind Invest
www.lindinvest.dk
Udover et fast årligt bidrag, bidrager konsulentvirksomheden Bain & Company med deres viden indenfor organisationsudvikling, og de hjælper os med bl.a. branding, formidling, økonomi og vores partnerskaber.
"Hos Bain & Company tror vi på direkte personligt engagement og konkrete resultater. Derfor er vi stolte over at støtte Lisbeth og teamet i LittleBigHelp, der involverer sig selv for at gøre en fokuseret og personlig forskel for børn, der bor på gaden i Indien".
Torsten Hvidt
Partner, Bain & Company
www.bain.com
Med deres årlige donation, bidrager Øens Rådgivningshus til, at vi kan gøre en forskel for udsatte kvinder og børn i dag og i flere generationer frem.
"Hos LittleBigHelp beundrer vi at det ikke kun er de personer de hjælper, men hele lokalområdet der blomstrer og sætter retningen for de kommende generationer. I ØENS Rådgivningshus er vi glade for at bidrage til  en langsigtet og bæredygtig udvikling for nogle af de mest udsatte mennesker i verden".
Kenneth Gudmundsson
Stifter, Øens Rådgivningshus
https://oadv.dk/
Størstedelen af vores midler kommer fra fundraising-events såsom vores årlige velgørenhedsgalla og velgørenhedsmiddag.
Sinatur Skarrildhus Hotel & Conference var eventsponsor for vores velgørenhedsmiddag i 2019, i Herning. Udover at stille lokation til rådighed, har de også bidraget med arbejdskraft, mad og eventproduktion
"For Skarrildhus og Sinatur betyder det rigtig meget at støtte og hjælpe hvor vi kan se, at det gør en forskel. Det er i overensstemmelse med Sinaturs samfundsambition at tage ansvar for mennesker og natur. LittleBigHelp og stifter, Lisbeth Johansen, gør en kæmpe forskel for børn, der fortjener en bedre og tryg barndom. Vi har den største respekt for dét arbejde og de mange indsatser, der bliver lagt i. Det er med stor glæde og ydmyghed, at vi støtter LittleBigHelp".
Kirsten Secher Villumsen  Direktør, Sinatur Skarrildhus
www.sinatur.dk/skarrildhus
Med støtte fra Nine United Foundation har vi kunne fortsætte vores arbejde i Dumdum- slumområdet i Kolkata, hvor vi tilbyder skoleforberedende undervisning til børn, som ellers ikke ville have mulighed for at gå i skole. Da vi først begyndte at operere i Dumdum var børneægteskaber meget almindelige, men i 2019 har vi modtaget nul indberetninger om sådanne ægteskaber. Noget andet som vi er meget stolte af er, at kvinder i området er blevet meget mere bevidste om vigtigheden af at prioritere, at deres døtre får en uddannelse frem for at blive gift.
Adskillige fonde støtter vores arbejde med enten faste eller enkeltstående donationer. Sammen kan vi skabe bedre muligheder for udsatte børn og familier i Indien.
Hvordan opnår du dit skattefradrag
Gælder kun for danske statsborgere
I Danmark kan man trække donationer med en værdi på op til DKK 16.600 fra i skat. Medlemsskabskontingent tæller ikke med.   
Du kan læse mere på SKATs hjemmeside her.
Gælder kun for indiske statsborgere
In India, all donations in INR to LittleBigHelp India Trust are exempted from 50% tax under section 80G of the Income Tax Act. You can donate through bank transfers, cheque or cash. Contact us at india@littlebighelp.com to get a receipt for your donation or if you have any questions.