Donate an amout of your choice to 56499
Registration number: 9070
Account number: 0001502301
IBAN: DK9293370001502301
SWIFT: VRAADK21
Note: Indian currency donations
Account Name: LittleBigHelp India Trust.
Account No. 914010034801160
Bank: Axis Bank Ltd
Branch: Sarat Bose Road, KolkataIFSC Code: UTIB0000411
Account type: Savings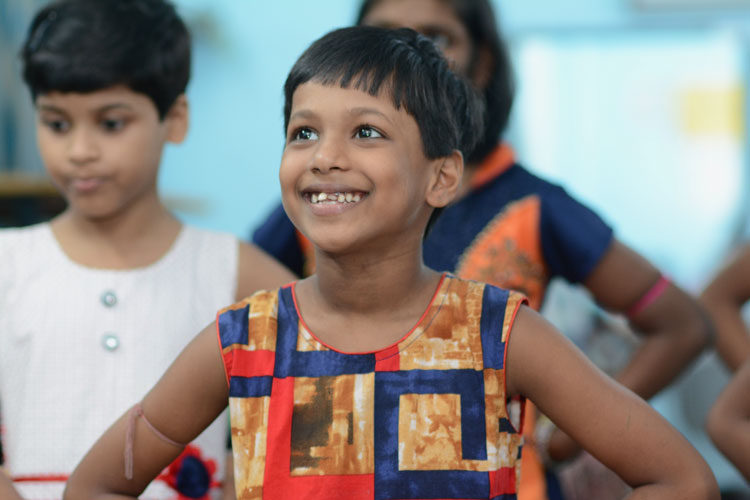 You can help us
make a change
As a company, there are several ways in which you can support the work we do in LittleBigHelp. All donations make a difference and will be used to change the future for vulnerable adults and children in India. Our projects are focused on empowering individuals, families and communities with the opportunities and help they need to break out of poverty.
When you support our work, you also contribute to the United Nations Sustainable Development Goals (SDGs). Read more about which of the 17 goals we support.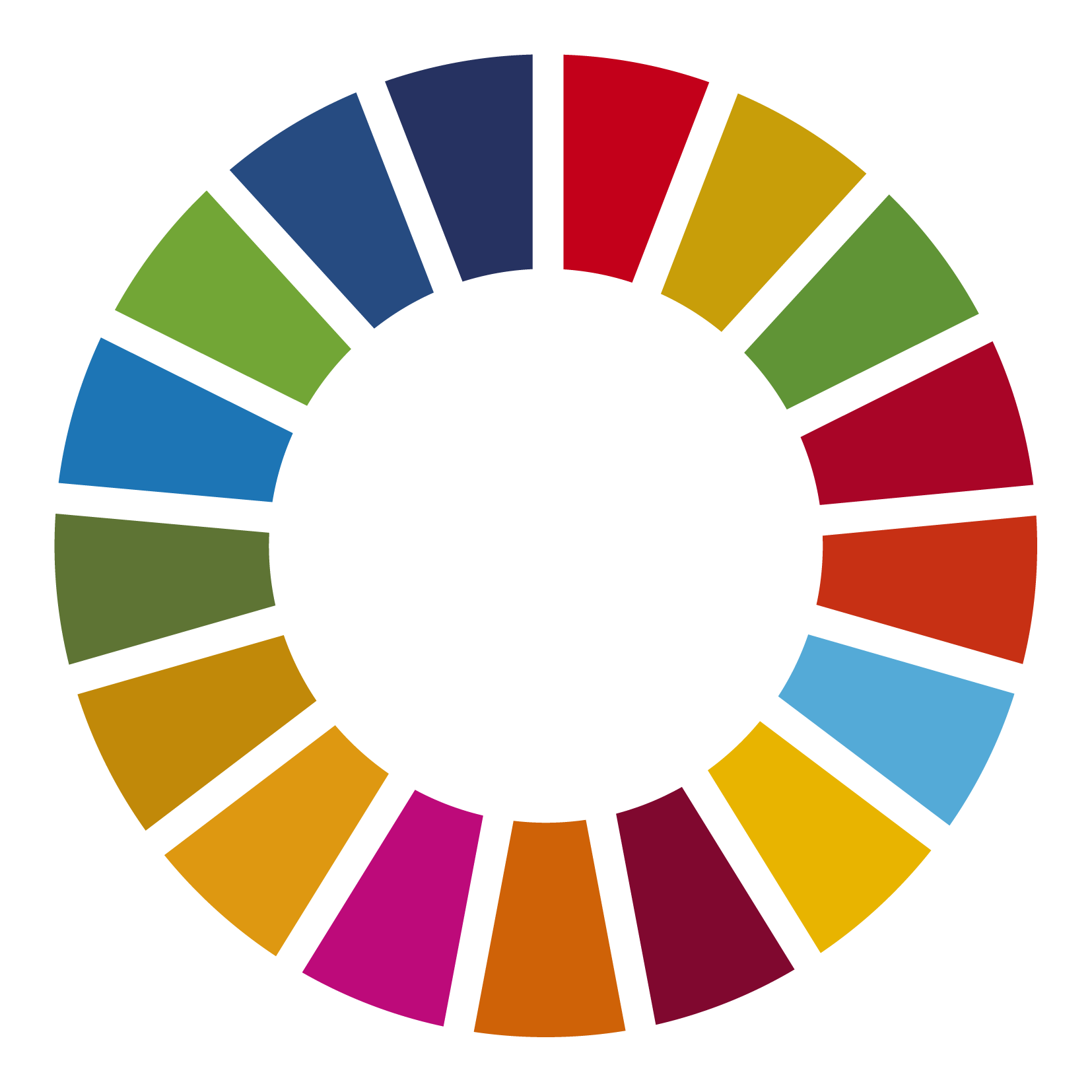 Become a Corporate Partner
To become a partner, you donate an annual amount of min. DKK 30,000 or provide services of the equivalent value, e.g. at our charity events.
You can also choose to engage in a long-term partnership in which you support a specific project that is aligned with your company profile or CSR strategy. If you want to hear more about your options, get in touch with founder Lisbeth Johansen at lj@littlebighelp.com.
What you get
An inspiring talk by LittleBigHelp founder Lisbeth Johansen

Your company logo and statement on our website

Mention of your company in our annual report

Our newsletter which comes out approx. once every month

The opportunity to visit our projects in India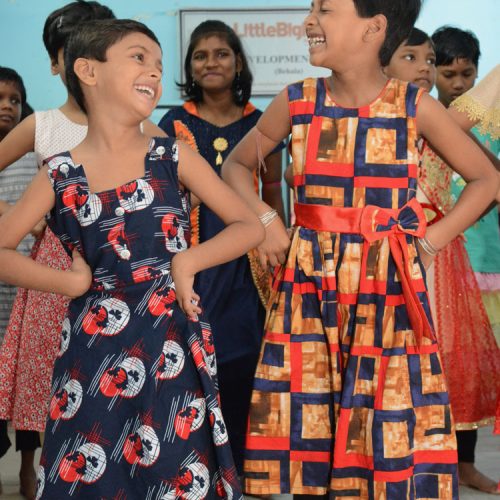 Be inspired by these different examples of how corporations and foundations are supporting LittleBigHelp's work for vulnerable children and families in India.
Danish leather company dbramante1928 donates an amount to LittleBigHelp for each product sold all over Europe. The opportunity to help us make a difference is a strong sales and employee branding driver for the dbramante1928 team and the shop employees.
"Once you've seen the extreme poverty in India, you want to do something. Our products are produced in Kolkata, and even though we do all we can to provide the best facilities and rights to our workforce, we want to give something back to society and make a difference, especially for the children. We are proud to support the caring and passionate people in LittleBigHelp who work tirelessly to give children a better life through education, protection and support in the slum communities."

Dennis Dress
Owner, dbramante
www.dbramante1928.com
Lind Foundation supports our work with an annual contribution and is thereby an important contributor to funding our boys' home and girls' home where we help young street children towards a brighter future.
"Lind Foundation supports LittleBigHelp, as the effort they provide benefits both the individual child's present as well as future. LittleBigHelp has clear plans for how they can scale up and how as many street children as possible can get the absolute necessary help. At Lind Foundation we also appreciate that LittleBigHelp operates with a focus on being a transparent organisation in order that you as a contributor can see where contributions and donations go.
A close collaboration with LittleBigHelp has made it possible for Lind Foundation to have thorough knowledge of the organisation's work including their many projects. This knowledge is especially relevant for us in regard to how Lind Foundation's support is converted into developmental social work for the children at the boys' and girls' home projects in Kolkata, where Lind Foundation's support is aimed at getting the children off the streets and offering them a new life with a focus on care, nutrition and schooling."
Henrik Lind
CEO, Lind Foundation
www.lindfoundation.com
In addition to an annual contribution, consulting company Bain & Company donates consulting expertise in regards to organisational development such as branding, communication, finance and partnerships.
"At Bain & Company, we believe in direct personal involvement and concrete results. That's why we're proud to support Lisbeth and the team in LittleBigHelp who involve themselves to make a focused and personal difference for children living on the street in India."
Torsten Hvidt
Partner, Bain & Company
www.bain.com
With an annual contribution, Øens Rådgivningshus supports our work to make a differene not only for vulnerable children and women in need of help right now, but for generations to come. 
"What we admire about LittleBigHelp is that their work not only benefits the individual, but the whole community. We're happy and proud to contribute to a long-lasting and sustainable development for some of the most vulnerable people in the world."
Kenneth Gudmundsson
Founder, Øens Rådgivningshus
https://oadv.dk/
A big part of our funds come from fundraising events such as our annual charity gala and dinner. Sinatur Skarrildhus Hotel & Conference was event sponsor for the charity dinner in 2019 in Herning, providing not only the venue but donating staff, food and event production. 
"For Skarrildhus and Sinatur, it means a lot to support and help where we can see that it makes a difference. It is in line with Sinatur's Society Ambition to take responsibility for people and nature. LittleBigHelp and Founder Lisbeth Johansen make a huge difference for children who deserve a better and safe upbringing. We have the utmost respect for the work and the many efforts put into it. It is with great joy and humility that we support LittleBigHelp.
Kirsten Secher Villumsen  Director, Sinatur Skarrildhus
www.sinatur.dk/skarrildhus
With support from the Nine United Foundation, we have been able to continue our work in the Dumdum slum area in Kolkata, providing school preparation courses for children who wouldn't otherwise be able to attend school. When we started working in Dumdum, child marriage was a widespread practice, but in 2019 no new cases were reported to us. Another huge accomplishment is the fact that women have become much more aware of the importance of prioritising education for their daughters rather than making them get married.
A number of foundations support our work either through a recurring or single donation. Together we create better opportunities for vulnerable children and families in India.
How to claim your tax deduction
In Denmark, donations up to DKK 17,700 are tax deductible, not including membership fees. Only applicable for Danish citizens. 
Read more here.
In India, all donations in INR to LittleBigHelp India Trust are exempted from 50% tax under section 80G of the Income Tax Act. You can donate through bank transfers, cheque or cash. Contact us at india@littlebighelp.com to get a receipt for your donation or if you have any questions.
As a company with a Danish CVR-number you will have to evaluate whether you can deduct your donation as a running cost (e.g. for advertising). See the Danish legislation Statsskattelovens §6. Contact your auditor or lawyer to clarify. 
Your company is able to receive a tax deduction for donations up to 17,700 DKK in 2022. We inform the Tax Ministry about the full donation, if you have informed us of your company CVR-number.